7-day Wildlife holiday in Sri Lanka, with an optional 2 day Whale watching or Rainforest walk extensions.
Tour Code:
NAT003
Day 01– 02,
Day 01 – 02,
We meet up at the Colombo airport arrival lounge and thereon proceed directly for a forest lodge in Sinharaja Forest Reserve a biodiversity hotspot in Sri Lanka. It is of international significance and has been designated a Biosphere Reserve and World Heritage Site by UNESCO. 
Sinharaja Forest Reserv of birds or sometimes known as bird waves, up to twenty plus species could be observed including sub continental endemics as well. The possibility of seeing some good Raptors such as Black Eagle, Rufous-bellied Eagle, Crested Goshawk and Besra would be high on the agenda to most birders focused on south Asian endemics.
The diversity of butterflies in Sinharaja is highest considering most sites we intend visiting thus we will use all opportunities depending on the interests for observing these wonderful creations of nature. Some of the more rare species we are bound to see would be the Blue Okeleafe, Five-bar Swordtail, Great Crow, and The Tree Nymph.
As for mammals, the dense Rainforests tends to keep them more obscure, but the Endemic Purple-faced Leaf Monkey and the Grizzled Tailed Giant Squirrel, Flame striped Jungle Squirrel enters the tick lists regularly of most mammal watchers.
The amphibian and reptile fauna is unique too with many species being peculiar to this forest alone. Furthermore, many species new to science have been recognized in the last two decades alone with many more waiting to be described too.e is a must and holds a significant number of endemic birds to Sri Lanka. No wildlife tour to Sri Lanka is complete without the inclusion of Sinharaja Rain Forest. It is one of the best birding places in south Asia. Its fauna and floral diversity is considered to be of the highest in the world.  It harbors a significant number of endemic birds to the island, further more insects, reptiles, plants and trees found here are unique to the island. 
The chances of seeing the Sri Lanka Spurfowl, Yellow-fronted barbet, Crimson-fronted Barbet, Sri Lanka Spurfowl, Green-billed Coucal, Layard's Parakeet, Orange-billed Babbler Serendib Scops Owl, chestnut-backed Owlet, Green-billed Coucal, Red-faced Malkoha, Sri Lanka Blue Magpie, White-headed Starling, Ashy-headed Laughingthrush, Sri Lanka Hill Myna are high priority birds here and would not be encountered elsewhere on a typical  bird watching or wildlife tour itinerary. Furthermore the unique feature here would be, to come upon feeding flocks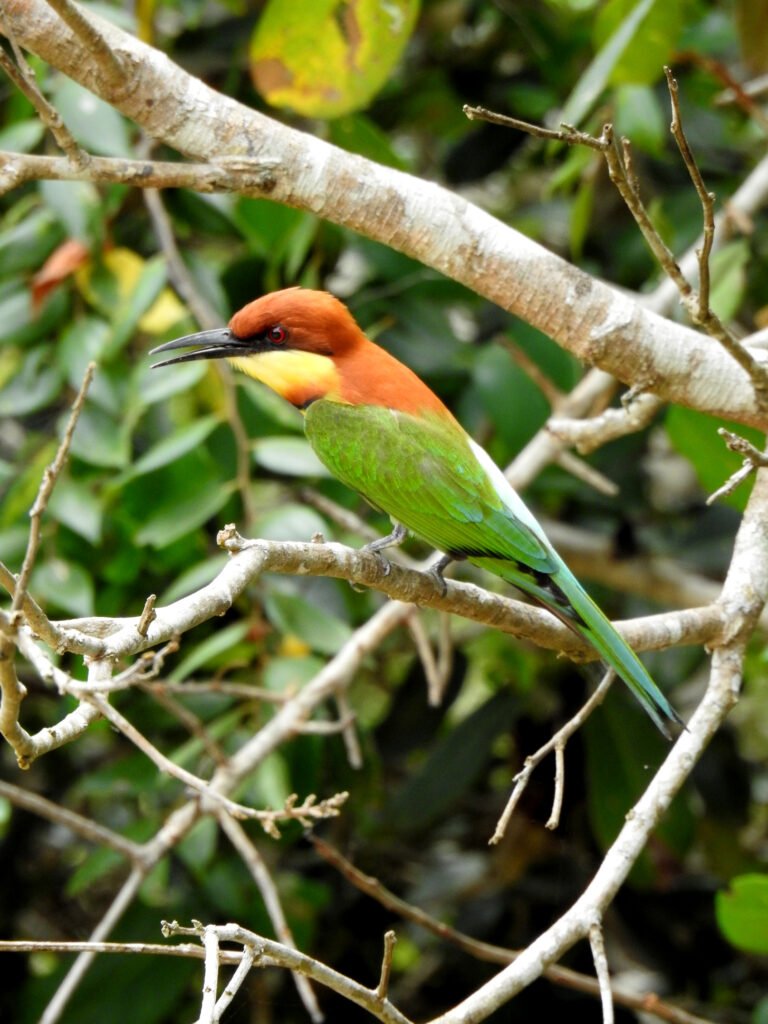 Day 03 – 04,
On day three we leave for the hill station of Nuwara Eliya in the high central hills and check in to a hotel there for two nights. Having reached Nuwara Eliya we will have lunch and explore the Hakkgala Botanical Gardens, it is a site of significance especially for Dusky striped Squirrel and the highland Subspecies of the Western Purple-faced Leaf Monkey along with some enigmatic species of Birds Such as the Kashmir Flycatcher and the Pied Thrush migrants from the Himalayas
On day three we will leave early morning with pack breakfast for Horton Plains National Park. Any Birding tour to the island or for that matter wildlife tour is incomplete without the inclusion of Horton Plains, where a percentage of the islands endemic birds are found. The exceptionality is the experience of cloud forests witnessed nowhere else in the island. High on the agenda would be to check out on the endemic birds found only in this region such as the Sri Lanka Wood Pegion, Sri Lanka Whistling Thrush, Dull-blue Flycatcher, Sri Lanka Bush Warbler, Yellow-eared Bulbul and Sri Lanka White-eye are localized.
Here we will seek further for the Dusky-striped Squirrel in order to get better views. As for Butterflies there are a few that are seen only at this elevation the Ceylon Tiger an Endemic is common but the Indian Fritillary and the Blue Admiral are stunning butterflies to see but not so common, but a few cryptic species such as the tree browns would be quite enticing to watch.
Day 05,
An early breakfast or packed one will enable us to leave for Udawalawa.  We will reach our hotel in time for lunch. Subsequent to lunch, a visit to Udawalawe National Park consisting of dry scrub forest,  grasslands and small water bodies are excellent for heard of Asian Elephant, Chital, Indian Hare, Golden Jackal, Ruddy Mongoose and many species of dry zone birds such as Lesser Adjutant Indian Peafowl, storks, eagles, hornbills and many more. A plethora of other interesting birds would be on the priority list as well.
Day 06- 08,
On day six, we relocate to Tissamaharama, having reached our destination consequent to en route birding, we check into our hotel for two nights. Consequent to lunch we shall embark on our first of three game drives in to the park. Historically yala dates back over two thousand years, evidence still lie in the forests. This park is celebrated for being one of the best locations in the world to view Leopards. But there is much more to Yala than that. The park is one of the most picturesque places in Sri Lanka and a must in any wildlife tour packages offerd. The park holds many mammals of which the Sloth Bear, Chital, Sambar, Wild Boar, Tufted Grey Langur, Toque Macaque, Asiatic Elephant, more than two species of Mongoose are regulars here. 
The park consists of many different habitats varying from dry scrub to tall riverine or gallery forests harbouring a great number of bird species, some of which are endemic to the island and the sub-continent as well. Coastal water bodies hold an array of waders and other waterbirds from pelicans to storks and stints to plovers. The Spot-billed Pelican is a globally endangered species so is the Lesser Adjutant Stork and are a guarantee at Yala. Other interesting birds found would be, Black-necked Stork, Wooly-necked Storks Greater Thick-knee and Eurasian Stone-curlew. The splendid Ceylon Jungle Fowl is a common bird found here. The Scrub forests hold many interesting species of birds such as the Indian Paradise Flycatcher, Blue-faced Malkoha, the superb Indian Pitta and many more.
Day 08,
those with intentions to continue on the Whale watching and Pelagic birding extension shall leave for Bundala National park with a packed breakfast thereon moving to the coastal town of Mirissa.
Persons intending to depart shall drive directly to the airport in time for their flights back after having visited Bundala National Park. 
** Having completed the safari in to Bundala National Park we will head in the direction of the airport in time for departure at the scheduled time
Those who have subscribed for the whale watching or Rainforest Walk extensions to the tour itinerary would proceed as arranged.
Extension 1: 2 day Whale watching.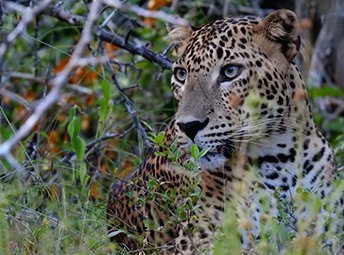 Days 09-10
On our Whale Watching extension, of the tour itinerary initially we intend visiting Bundala National Park en route.  Bundala National Park which is a Ramsar Site rich in Wetland Birds and excellent for many species of dry zone birds as well. Bird we expect to see in this region will be mainly waterbirds such as Painted, Wooly-necked Storks, and Asian Openbill, Lesser Adjutant, Black-crowned Night Heron, Black and Yellow Bittern,White-bellied Sea, Crested Hawk and Crested Serpent Eagle Barred Buttonquail, Pheasent-tailed Jacana, Watercock. Apart from the mentioned the Land Monitor and the Marsh Crocodile are highlights considering reptiles and you are bound to see frolicking Tufted Grey Langurs and Toque Macaques as well.
Having completed the safari in to Bundala National Park we will head in the direction of the coastal town of Mirissa in the south of the country with repute for sightings of Blue Whales off its coast.  We will check in at our hotel for two nights. During our stay here we will make two cruises in to the deep waters in search for the cetaceans (whales and dolphins) here. Usually the species we observe are The Blue Whale, Bryde's Whale, Long-snouted Spinner Dolphin, Bottle-nosed Dolphin. Other species, such as Striped, Spotted, Rissor's, Killer, and Short-finned Pilot Whales, which are rare but sometimes if lucky, could be encountered. On day ten after the second cruise we would return to our hotel for lunch and thereafter proceed to hotel close to the airport and check in for dinner and late night scheduled departure.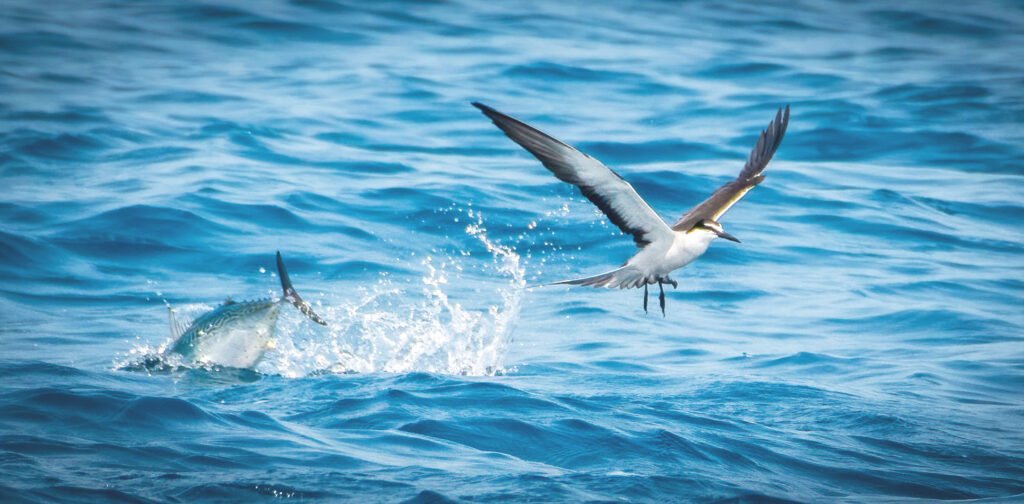 Click Map for getting more details of complete tour track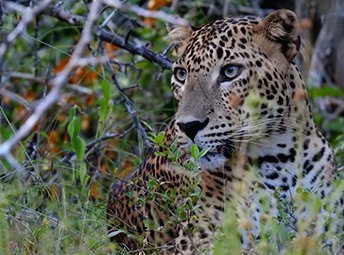 Endemic Bird And Wildlife
Tour In Sri Lanka
14 Days tour for search of Sri Lanka's mammals endemic birds…
10 Days tour specifically goes in search of Sri Lankan endemic Birds…