14-day Endemic Bird & Wildlife tour in Sri Lanka
Tour Code:
NAT002
Day 01– 03,
We meet up at the Colombo International airport arrival lounge and thereon proceed directly for a forest lodge in proximity to Sigiriya Rock Fortress. Northeastwards, of the country, Sigiriya Rock Fortress is a possibly the most celebrated of archeological sites on any Sri Lankan tour. Subsequently settling in for three nights, and a prime locations for the best organized wildlife and birding tours of Sri Lanka. Minneriya and Kaudulla National parks too are inproximity to the lodge. The Galkadawela Forest Lodge is a wonderful property built based on the traditional Sri Lankan village concept and is a unique architectural piece well worth a stay. 
From an ornithological point the forests around are exceptional. Oriental and  Indian Scops Owl, Spot-bellied Eagle-owl and Jerdon's Nightjar are the highlights in the forests surrounding the fortress and the lodge as well. Other interesting species are The Orange-headed Thrush, Indian Blue Robin and the resident Peregrine (Shaheen) Falcon and a plethora of other birds and wildlife as well. 
Of all forest creatures the Slender Loris is are somewhat an enigmatic and elusive primate, and we will exert our energies in order to look for them and other interesting mammals within the confines of the hotel and adjoining patches of scrub forest during our stay there.
Day 03 –05,
After breakfast we relocate to Kandy, to a hotel an location with secondary forest patches, and harbor a good collection of birds and wildlife.  En route we may stop for any opportunistic birding. Kandy The one time capitol of Sri Lanka in the central hills is a mere stop over on our accent to the higher hills. The picturesque setting of the Peradeniya Botanical Gardens contains over 4000 species of plants in147 acres of land. The spectacle unique here would be the Fruit Bat or Flying fox colony which is most interesting.
Day 06,-07
On day five we leave for the hill station of Nuwara Eliya in the high central hills and check in to a hotel there for two nights. Having reached Nuwara Eliya we will have lunch and explore the Hakkgala Botanical Gardens, it is a site of significance especially for Dusky striped Squirrel and the highland Subspecies of the Western Purple-faced Leaf Monkey along with some enigmatic species of Birds Such as the Kashmir Flycatcher and the Pied Thrush migrants from the Himalayas.
On day seven we will leave early morning with pack breakfast for Horton Plains National Park. Any Birding tour to the island or for that matter wildlife tour is incomplete without the inclusion of Horton Plains, where a percentage of the islands endemic birds are found. The exceptionality is the experience of cloud forests witnessed nowhere else in the island. High on the agenda would be to check out on the endemic birds found only in this area such as the Sri Lanka Whistling Thrush, Dull-blue Flycatcher, Sri Lanka Bush Warbler, Yellow-eared Bulbul and Sri Lanka White-eye highly localized overall from a bird watching perspective.
Here we will seek further for the Dusky-striped Squirrel in order to get better views. As for Butterflies there are a few that are seen only at this elevation the Ceylon Tiger an Endemic is common but the Indian Fritillary and the Blue Admiral are stunning butterflies to see but not so common, but a few cryptic species such as the tree browns would be quite enticing to watch.
Day 08 – 10,
After breakfast transfer to Kumana National Park, en route lunch and birding. And check in to a tented campsite.
The drive is a true experience, as it would encompass several different climatic zones furthermore we will drive past lush green rice cultivations, some wetlands, Banana plantations and a very different countryside, not many traditional wildlife tour packages in Sri Lanka do offer Kumana National Park on their itineraries. We will munch on our packed lunch en route at a suitable setting. 
The surrounding area of the camp site is incredibly good for birding and observing wildlife.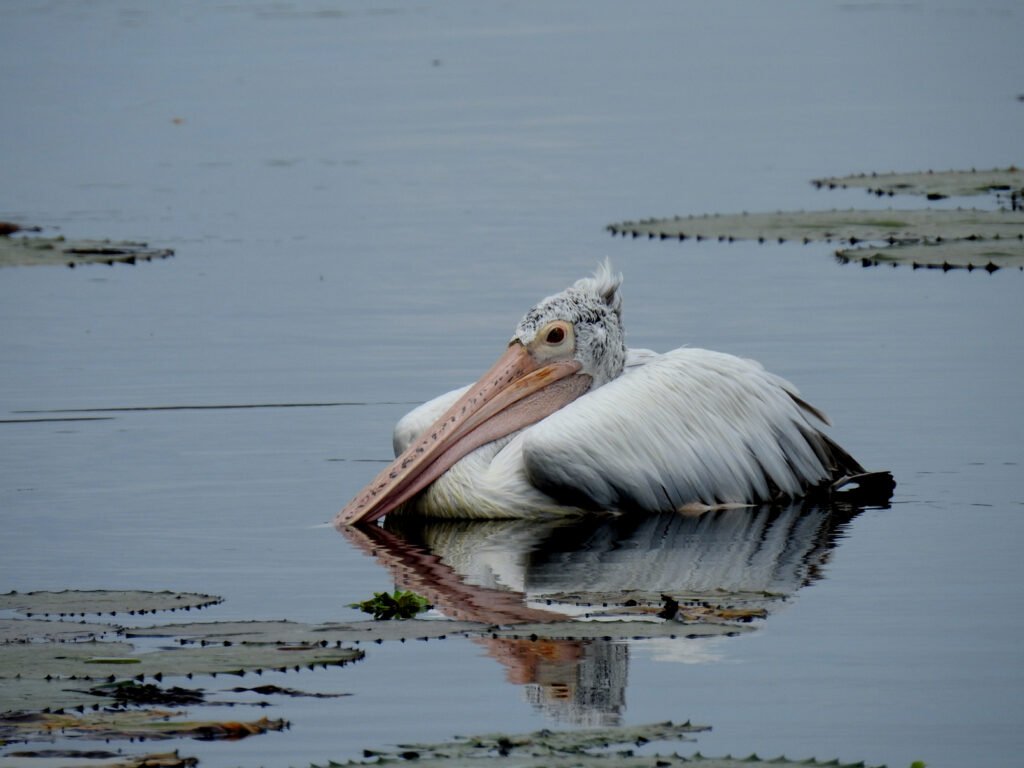 Day 11,
An early breakfast or packed one will enable us to leave for Udawalawa.  We will reach our hotel in time for lunch. Udawalawa National Park. The Park has a reputation for harboring a large stock of Asian Elephants. Situated in the dry zone of the country its terrain is flat in general and mostly consists of scrub forest.  
The park consists of some interesting raptors. Oriental Honey-Buzzard, Crested Hawk Eagle, Crested Serpent Eagle, Black-shouldered Kite, Shikra, White-bellied Sea Eagle and Grey-headed Fish-eagle are regularly seen. Montague's Harrier, Pallid Harrier, Booted Eagle, Shaheen Falcon a race of the Peregrine are also recorded.  
For birders, sought after species would be Blyth's Pipit and an array of other passerines of grasslands and scrublands, which could be included to their life lists.
Day 12-14
After an early breakfast a drive of approximately 4 hours would take us to Sinharaja Rain Forest, we will check into a forest lodge and if time permits will enter the reserve or bird watch around the lodge.
Sinharaja Forest reserve's a must to any visitor to Sri Lanka for be it for birding or wildlife in general.
It was declared a world heritage site in 1989 after a battle to save it in the early 1970's. It is a tropical rain forest and is an important lowland rainforest amongst the country's ecosystems and renowned world heritage site. Its faunal and floral diversity is considered to be one of the highest in the world. Bird or wildlife enthusiast's world over visit this wonderful forest as it harbors a significant number of endemic birds to the island, further more insects, reptiles, plants and trees nowhere else.
The Sri Lanka Spurfowl, Yellow-fronted barbet, Ceylon small Barbet, Ceylon Spurfowl, Green-billed Coucal, Layard's Parakeet, Orange-billed Babbler Serendib Scops Owl, chestnut-backed Owlet, Green-billed Coucal, Red-faced Malkoha, Sri Lanka Blue Magpie, White-headed Starling, Ashy-headed Laughingthrush, Sri Lanka Hill Myna are high priority birds here and would not be encountered elsewhere on a typical wildlife tour itinerary. Furthermore the unique feature here would be, to come upon feeding flocks of birds, up to twenty plus species could be observed including sub continental endemics as well. The possibility of seeing some good Raptors such as Black Eagle, Rufous-bellied Eagle, Crested Goshawk and Besra would be high on the agenda to most birders focused on south Asian endemics.
The diversity of butterflies in Sinharaja is highest considering most sites we intend visiting thus we will use all opportunities depending on the interests for observing these wonderful creations of nature. Some of the more rare species we are bound to see would be the Blue Oke-leafe, Five-bar Swordtail, Great Crow, and The Tree Nymph.
As for mammals the dense Rainforests tends to keep them more elusive, but the Endemic Purple-faced Leaf Monkey and Ruddy Mongoose enters the tick lists regularly so is the endemic race of the Sri Lanka Giant Squirrel. 
After having completed a morning birding walk we will head in the direction of the airport in time for departure at scheduled time.
Click Map for getting more details of complete tour track 
Endemic Bird and Wildlife tour in Sri Lanka
14 Days tour for search of Sri Lanka's mammals endemic birds…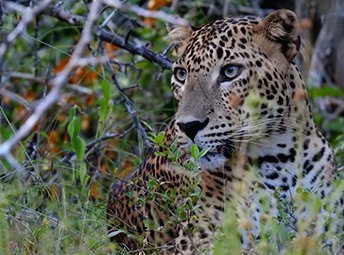 Wildlife holiday in
Sri Lanka
This 7-day tour specifically goes to search Sri Lankan wildlife with optional 2 days Whale watching…
10 Days tour specifically goes in search of Sri Lankan endemic Birds…